2019 Speaker Bios coming soon! 
2018 Speaker Bios
Naomi Shihab Nye's most recent book is VOICES IN THE AIR – POEMS FOR LISTENERS  (Greenwillow). She has written or edited more than 30 books of poems, essays, short stories, picture books, and novels for teens including the recent THE TURTLE OF OMAN, a chapter book for elementary readers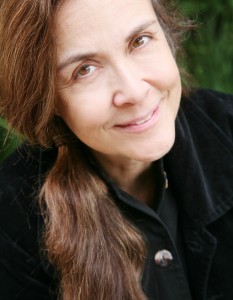 . A longtime friend of the Round Top Poetry Festival, she urges participants to bring some loose change for the SILENT AUCTION, or items to contribute!
Coleman Barks has translated twenty-one volumes of the poems of Rumi, includin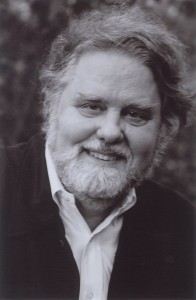 g the bestselling Essential Rumi in 1995 and Rumi: The Big Red Book, which collects all of Barks's work on Rumi's ghazals and rubai over the past thirty-four years. Barks has published eight volumes of his own poetry, including Hummingbird Sleep: Poems 2009-2001 and Winter Sky: Poems 1968-2008. In 2004, he received the Juliet Hollister Award for his work in the interfaith area and in March 2005, the US State Dept. sent him to Afghanistan as the first visiting speaker there in twenty-five years.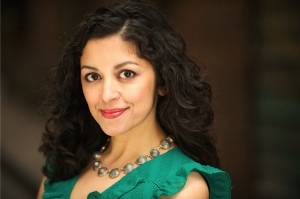 Aimee Nezhukumatathil is the author of four books of poetry: Oceanic; Lucky Fish, winner of the Hoffer Grand Prize for Prose and Independent Books; At the Drive-In Volcano; and Miracle Fruit. With Ross Gay, she co-authored Lace & Pyrite, a chapbook of nature poems (Organic Weapon Arts). She is the poetry editor of Orion magazine and her poems have appeared in the Best American Poetry series, American Poetry Review, New England Review, Poetry, Ploughshares,and Tin House. Awards for her writing include an NEA Fellowship in poetry and the Pushcart Prize. She is professor of English and creative writing in the MFA program of the University of Mississippi.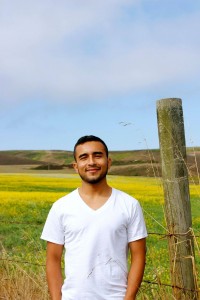 Javier Zamora was born in La Herradura, El Salvador, in 1990. He holds a BA from the University of California, Berkeley, where he studied and taught in June Jordan's Poetry for the People program Zamora earned an MFA from New York University and is currently a 2016–2018 Wallace Stegner Fellow at Stanford University. He is the recipient of scholarships to the Bread Loaf, Frost Place, Napa Valley, Squaw Valley, and VONA writers' conferences and fellowships from CantoMundo, Colgate University (Olive B. O'Connor), MacDowell Colony, Macondo Foundation, National Endowment for the Arts, Saltonstall Foundation, and Yaddo. In 2016, Barnes & Noble granted him the Writer for Writers Award for his work with the Undocupoets Campaign. He was also the winner of the Ruth Lilly/Dorothy Sargent Fellowship and is a member of the Our Parents' Bones Campaign, whose goal is to bring justice to the families of the ten thousand disappeared during El Salvador's civil war. You can learn more about it here.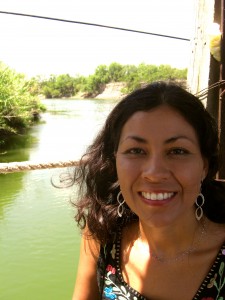 Emmy Pérez is the author of the poetry collections With the River on Our Face and Solstice. In 2017, she was awarded a National Endowment for the Arts Poetry Fellowship. Part of the first cohort of CantoMundo fellows, since 2008, she has been a member of the Macondo Writers' Workshop founded by Sandra Cisneros for socially engaged writers. Currently, Pérez is an associate professor at the University of Texas Rio Grande Valley where she teaches in the MFA in creative writing program and is an affiliate faculty member in Mexican American Studies. Over the years, she has also led community-based writing workshops, received a UT Regents' Outstanding Teaching Award, and an Excellence Award in Student Mentoring. Originally from Santa Ana, California, Pérez has lived on the Texas-Mexico border, from El Paso to the Rio Grande Valley, for the past 17 years.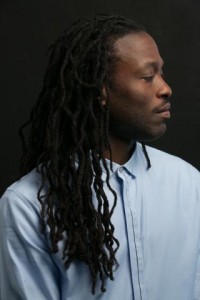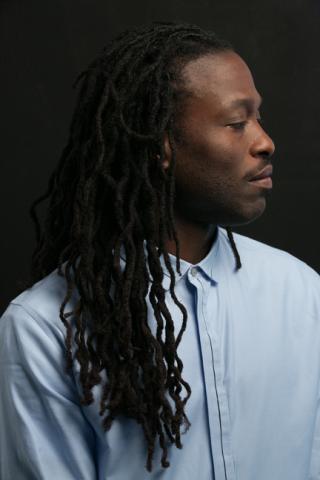 Roger Reeves's poems have appeared in journals such as Poetry, Ploughshares, American Poetry Review, Boston Review, Best American Poetry, and Tin House, among others.  He was awarded a 2015 Whiting Award, a Pushcart Prize, a Hodder Fellowship from Princeton University, a 2013 NEA Fellowship, and a Ruth Lilly Fellowship by the Poetry Foundation in 2008. He earned his Ph.D. from the University of Texas-Austin. His first book is King Me (Copper Canyon Press, 2013), which won the Larry Levis Reading Prize from Virginia Commonwealth University, the Zacharis Prize from Ploughshares, and the PEN/Oakland Josephine Miles Literary Award.
Liz Garton Scanlon is the author of more than a dozen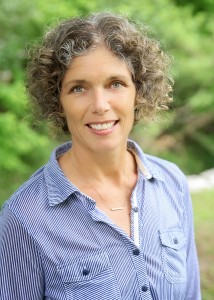 beloved picture books, including the Caldecott-honored and best-selling All the World, and her newest releases – Another Way to Climb a Tree and Kate, Who Tamed the Wind. She's also published a novel for middle-grade readers, The Great Good Summer, and has a second one forthcoming. Scanlon is on the faculty of the Vermont College of Fine Arts and is a frequent and popular presenter at schools, festivals and conferences. She lives in Austin with her family.
Carrie Fountain's poems have appeared in Tin House, Poetry, and The New Yorker, among others. She is t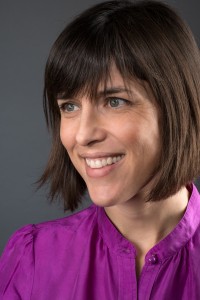 he author of the collections Burn Lake (Penguin, 2010) and Instant Winner (Penguin, 2014), and a recipient of the National Poetry Series Award. Her first novel, I'm Not Missing, is forthcoming from Flatiron Books (Macmillan) in2018.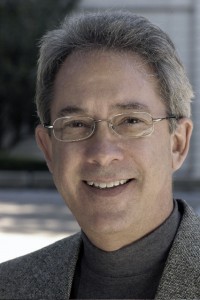 Kurt Heinzelman's poems have appeared in a variety of periodicals—Poetry, Marlboro Review, Southwest Review, North American Review, Georgia Review, Massachusetts Review. Borderlands, Notre Dame Review, and so on, for which he has been a multiple nominee for the Pushcart Prize. His first two books of poetry were both finalists for the Natalie Ornish Best Poetry Book of the Year Award; a third, The Names They Found There (2011) was cited by Poetry International as one of the "Notable Poetry Books of the Year." His subsequent volumes are Intimacies & Other Devices (2013) and the recently published Whatever You May Say. Co-founder of The Poetry Miscellany; he was also co-founder and long-time Advisory Editor of Bat City Review. One of his most recent articles in "The Grail of Origin: Translation and Originality," a cover piece in The Writers Chronicle. His editions also include Make It New: The Rise of Modernism and The Covarrubias Circle. Demarcations, a translation of Jean Follain's 1953 volume Territoires, was a 2012 finalist for the Soeurette Diehl Fraser Award for Best Translation of a Book, and he has also published poetry translations from Spanish, German, Turkish and Latin, as well as French. Heinzelman has been an Executive Curator at the Harry Ransom Center, Director ad interim of Education at the Blanton Museum of Art, and Director of the Creative Writing Programs in the English Department at the University of Texas—Austin where he is also a faculty member in the Michener Center for Writers. A former Fulbright Fellowship to Scotland, he was a member of the Society of Fellows at Cornell University, a fellow at the Rockefeller Institute in Bellagio, Italy, Professeur invité at the Sorbonne nouvelle (Université de Paris III), a Councilor of the Texas Institute of Letters, and Honorary Professor at Swansea University (Wales).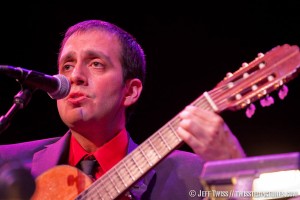 Isaac Peña is a music producer in the broadest sense of the word. Whether in the studio or on stage, he has mastered many aspects of the music making process. For the past 25 years he has served as composer, arranger, director and/or instrumentalist in many musical groups and presentations ranging in ensemble size from 2 to 35, and representing a wide variety of genres including Latin, Classical, Jazz, Rock, Indie and R&B/Soul. Some notable highlights from recent years include concerts in his hometown of Austin, TX that he conceived and directed with co-production from the Live Music Capital Foundation. The first was a presentation of his group Trio Los Vigilantes at the State Theater with a 14-piece string accompaniment in 2014; then the following year a concert performance of songs from the Great American Songbook accompanied by a 26-piece orchestra, and featuring 8 of Austin's finest singers; and finally in 2016, a presentation called Midsummer Mambo, performing Mambo, Cha Cha and Bolero classics with a 16-piece ensemble. In the studio he takes his talents as a composer and instrumentalist, and combines them with his skills as an audio and mixing engineer to provide a complete recording producer package for his clients. He has recorded and produced several Austin musical artists, and also recently worked with another producer to help provide material for the music library of cable sports channel ESPN. Aside from working in the music industry, he also enjoys exercising at the gym, Salsa dancing and spending time with his two-year old daughter. Currently he is working with Anthropos Arts teaching trumpet lessons to students from low-income families as he has every year in the spring for the past decade.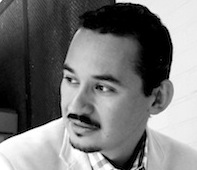 Workshop leader Tomás Q. Morín is the author of Patient Zero and A Larger Country. He translated Pablo Neruda's The Heights of Macchu Picchu and with Mari L'Esperance co-edited Coming Close: Forty Essays on Philip Levine. He teaches at Texas State University and in the low residency MFA program of Vermont College of Fine Arts.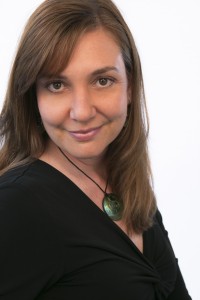 Workshop leader Laura Van Prooyen is author of two collections of poetry, Our House Was on Fire (Ashland Poetry Press 2015) nominated by Philip Levine and winner of the McGovern Prize and Inkblot and Altar (Pecan Grove Press 2006). Her poems also have appeared in APR, Boston Review, Ploughshares and Prairie Schooner, among others. Van Prooyen teaches in the low-residency MFA Creative Writing program at Miami University, and she lives in San Antonio, TX.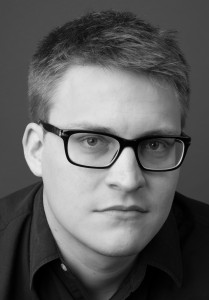 Workshop leader J. Scott Brownlee is a poet-of-place from Llano, Texas. His poems appear in The Kenyon Review, Narrative Magazine, Hayden's Ferry Review, Beloit Poetry Journal, and elsewhere. He is the author of the chapbooks Highway or Belief, Ascension, and On the Occasion of the Last Old Camp Meeting in Llano County. Honors for these collections include the 2013 Button Poetry Prize, 2014 Robert Phillips Poetry Prize, and 2015 Tree Light Books Prize. His first full-length collection, Requiem for Used Ignition Cap, was a finalist for the 2015 National Poetry Series and Writers' League of Texas Book Award and received the 2015 Orison Poetry Prize, as well as the 2016 Bob Bush Memorial Award for Best First Book of Poetry from the Texas Institute of Letters. Brownlee is a founding member of The Localists, a literary collective that emphasizes place-based writing of personal witness, cultural memory, and the aesthetically marginalized working class.