Poetry at Round Top 2022 TBA  
2021 Speaker Bios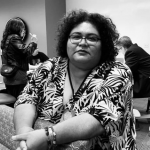 Workshop leader ire'ne lara silva is the author of three poetry collections, furia (Mouthfeel Press, 2010) Blood Sugar Canto (Saddle Road Press, 2016), and CUICACALLI/House of Song (Saddle Road Press, 2019), an e-chapbook, Enduring Azucares, (Sibling Rivalry Press, 2015), as well as a short story collection, flesh to bone (Aunt Lute Books, 2013) which won the Premio Aztlán. She and poet Dan Vera are also the co-editors of Imaniman: Poets Writing in the Anzaldúan Borderlands, (Aunt Lute Books, 2017), a collection of poetry and essays. ire'ne is the recipient of a 2017 NALAC Fund for the Arts Grant, the final recipient of the Alfredo Cisneros del Moral Award, the Fiction Finalist for AROHO's 2013 Gift of Freedom Award, and the 2008 recipient of the Gloria Anzaldúa Milagro Award. ire'ne is currently working on her first novel, Naci.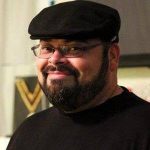 Workshop leader Edward Vidaurre's poems have appeared in The New York Times Magazine, Avalon Literary Review, The Acentos Review, Poetrybay, as well as other journals and anthologies. He is the 2018-2019 City of McAllen,TX Poet Laureate and publisher of FlowerSong Books. He resides in McAllen, Texas with his wife Liliana and daughter Luisa Isabella.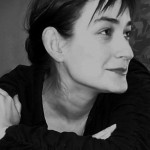 Workshop leader Sasha West's first book, Failure and I Bury the Body, won the National Poetry Series and the Texas Institute of Letters First Book of Poetry Award. Her poems have appeared or are forthcoming in journals like The Kenyon Review Online, West Branch, and The Southern Review. Her awards include a Bread Loaf Writers' Conference Fellowship, Rice University's Parks Fellowship, and a Houston Arts Alliance grant. She is an Assistant Professor of Creative Writing at St. Edward's University in Austin, TX.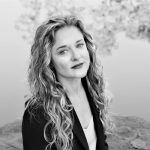 Workshop leader Lauren Berry received a BA in Creative Writing from Florida State University and an MFA from the University of Houston where she won the Inprint Verlaine Prize and served as poetry editor for Gulf Coast. From 2009 to 2010, she held the Diane Middlebrook Poetry Fellowship at the Wisconsin Institute. Her work has appeared in magazines such as Agni, Silk Road, The Adroit Journal, Spark and Echo, Denver Quarterly, and Iron Horse Literary Review. Terrance Hayes selected her first collection, The Lifting Dress (Penguin, 2011), to win the National Poetry Series prize. Her second collection, The Rented Altar, will be released by C&R Press in the Fall of 2020. She teaches AP English Literature at YES Prep Public Schools, a charter school that provides college preparatory education to Houston's most underserved communities. Lauren also leads poetry workshops in Houston through organizations such as Inprint and Grackle and Grackle.