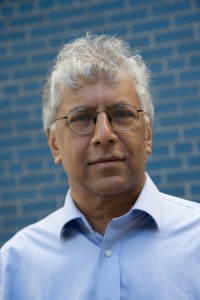 Vijay Seshadri is the author of three collections of poetry, including 3 Sections, which was awarded the 2014 Pulitzer Prize for Poetry. The Pulitzer Prize committee praised 3 Sections as: "a compelling collection of poems that examine human consciousness, from birth to dementia, in a voice that is by turns witty and grave, compassionate and remorseless." His other collections include The Long Meadow, which won the James Laughlin Award, and Wild Kingdom. His poems, essays, and reviews have appeared in AGNI, the American Scholar, Antaeus, Bomb, Boulevard, Lumina, the Nation, the New Yorker, the Paris Review, Shenandoah, Southwest Review, Threepenny Review, Verse, Western Humanities Review, Yale Review, the Times Book Review, the Philadelphia Enquirer, San Diego Reader, and TriQuarterly, and in many anthologies, including Under 35: The New Generation of American Poets, Contours of the Heart, Staying Alive: Real Poems for Unreal Times, and Best American Poetry.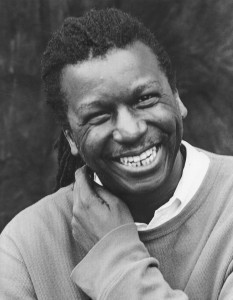 Cornelius Eady is the author of several books of poetry, including the critically acclaimed Hardheaded Weather, which was nominated for an NAACP Image Award, Victims of the Latest Dance Craze, winner of the 1985 Lamont Prize from the Academy of American Poets, and The Gathering of My Name, which was nominated for the 1992 Pulitzer Prize. With poet Toi Derricote, Eady is cofounder of Cave Canem, a national organization for African American poetry and poets. He is the recipient of an NEA Fellowship in Literature, a John Simon Guggenheim Fellowship in Poetry, a Rockefeller Foundation Fellowship to Bellagio, Italy, and The Prairie Schooner Strousse Award.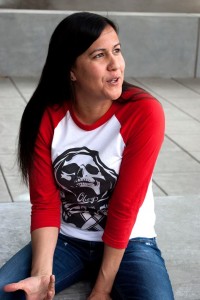 Natalie Diaz was born and raised in the Fort Mojave Indian Village in Needles, California, on the banks of the Colorado River. She is Mojave and an enrolled member of the Gila River Indian Tribe. After playing professional basketball for four years in Europe and Asia, Diaz returned to the states to complete her MFA at Old Dominion University. Her first poetry collection, When My Brother Was an Aztec, was published by Copper Canyon Press.  She is a 2012 Lannan Literary Fellow and a 2012 Native Arts Council Foundation Artist Fellow. In 2014, she was awarded a Bread Loaf Fellowship, as well as the Holmes National Poetry Prize from Princeton University, and a US Artists Ford Fellowship. Diaz teaches at the Institute of American Indian Arts Low Residency MFA program and lives in Mohave Valley, Arizona, where she directs the Fort Mojave Language Recovery Program, working with the last remaining Mojave speakers at Fort Mojave to teach and revitalize the Mojave language.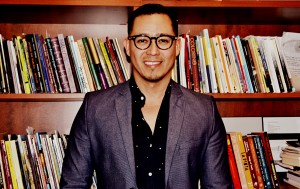 Octavio Quintanilla is the author of the poetry collection, If I Go Missing and has poems published or forthcoming, in journals such as Rhino, Salamander, Pilgrimage, South Dakota Review, Southwestern American Literature, Alaska Quarterly Review, and others.  Octavio is a CantoMundo Fellow and serves as the South Texas regional editor for Texas Books in Review.   He teaches Literature and Creative Writing in the MA/MFA program at Our Lady of the Lake University in San Antonio, TX.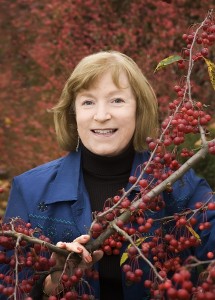 Barbara Crooker is the author of eight books of poetry, including Les Fauves (C&R Press, 2017) and The Book of Kells (Cascade Books, 2019). Radiance, her first book, won the 2005 Word Press First Book Award and was finalist for the 2006 Paterson Poetry Prize; Line Dance, her second book, won the 2009 Paterson Award for Excellence in Literature. Her writing has received a number of awards, including the 2004 WB Yeats Society of New York Award, the 2003 Thomas Merton Poetry of the Sacred Award, and three Pennsylvania Council on the Arts Creative Writing Fellowships. Her work appears in a variety of literary journals and anthologies, including Common Wealth: Contemporary Poets on Pennsylvania and The Bedford Introduction to Literature. She has been a fellow at the Virginia Center for the Creative Arts seventeen times since 1990, plus a residency at the Moulin à Nef, Auvillar, France and two residencies at The Tyrone Guthrie Centre, Annaghmakerrig, Ireland. Garrison Keillor has read thirty-one of her poems on The Writer's Almanac, and she has read her poetry all over the country, from Portland, Oregon to Portland, Maine, including The Calvin Conference of Faith and Writing, The Austin International Poetry Festival, Glory Days: A Bruce Springsteen Symposium, and the Library of Congress.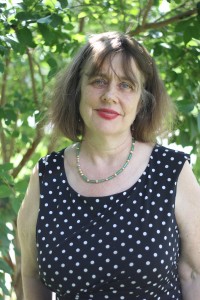 Sheila Black is the author of House of Bone, Love/Iraq (both CW Press), Wen Kroy (Dream Horse Press), and Iron, Ardent (Educe Press).  She is a co-editor with Jennifer Bartlett and Michael Northen of Beauty is a Verb: The New Poetry of Disability, (Cinco Puntos Press), named a 2012 Notable Book for Adults by the American Library Association. In 2012 she received a Witter Bynner Fellowship from the Library of Congress for which she was selected by Philip Levine. She lives in San Antonio, Texas where she directs Gemini Ink, a literary arts center.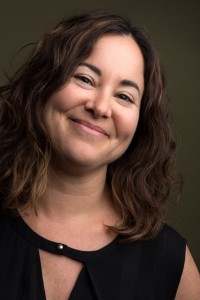 Lisa Olstein is the author of four poetry collections, including Little Stranger (Copper Canyon Press, 2013) and Late Empire, forthcoming in 2017. Her chapbook, The Resemblance of the Enzymes of Grasses to those of Whales Is a Family Resemblance, was a winner of the Essay Press Prize and was released in fall 2016. Recipient of a Pushcart Prize, a Lannan Writing Residency, and fellowships from the Sustainable Arts Foundation, Massachusetts Cultural Council, and Centrum, she is a member of the poetry faculty for the University of Texas at Austin's New Writers Project and Michener Center for Writers.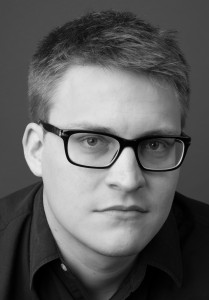 J. Scott Brownlee is a poet-of-place from Llano, Texas. His poems appear in The Kenyon Review, Narrative Magazine, Hayden's Ferry Review, Beloit Poetry Journal, and elsewhere. He is the author of the chapbooks Highway or Belief, Ascension, and On the Occasion of the Last Old Camp Meeting in Llano County. Honors for these collections include the 2013 Button Poetry Prize, 2014 Robert Phillips Poetry Prize, and 2015 Tree Light Books Prize. His first full-length collection, Requiem for Used Ignition Cap, was a finalist for the 2015 National Poetry Series and Writers' League of Texas Book Award and received the 2015 Orison Poetry Prize, as well as the 2016 Bob Bush Memorial Award for Best First Book of Poetry from the Texas Institute of Letters. Brownlee is a founding member of The Localists, a literary collective that emphasizes place-based writing of personal witness, cultural memory, and the aesthetically marginalized working class. He lives in Philadelphia, teaches for Brooklyn Poets as a core faculty member, and is a former Writers in the Public Schools Fellow at NYU, where he earned his MFA.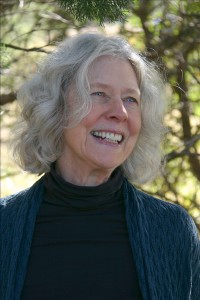 Wendy Barker's sixth collection of poetry, One Blackbird at a Time, received the John Ciardi Prize for Poetry (BkMk Press, 2015). Her fourth chapbook is From the Moon, Earth is Blue (Wings Press, 2015). An anthology of poems about the 1960s, Far Out: Poems of the '60s, co-edited with Dave Parsons, was released by Wings Press in 2016. Other books include a selection of poems with accompanying essays, Poems' Progress (Absey & Co., 2002), and a selection of translations, Rabindranath Tagore: Final Poems (co-translated with Saranindranath Tagore, Braziller, 2001). Her poems have appeared in numerous journals and anthologies, including The Best American Poetry 2013. She is the author of Lunacy of Light: Emily Dickinson and the Experience of Metaphor (Southern Illinois University Press, 1987), as well as co-editor (with Sandra M. Gilbert) of The House is Made of Poetry: The Art of Ruth Stone (Southern Illinois University Press, 1996). Recipient of NEA and Rockefeller fellowships, she serves as poetry editor of Persimmon Tree: An Online Journal of the Arts for Women Over Sixty. She is the Pearl LeWinn Professor of Creative Writing at the University of Texas at San Antonio, where she has taught since 1982.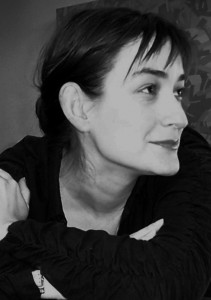 Workshop leader Sasha West's first book, Failure and I Bury the Body, won the National Poetry Series and the Texas Institute of Letters First Book of Poetry Award. Her poems have appeared or are forthcoming in journals like The Kenyon Review Online, West Branch, and The Southern Review. Her awards include a Bread Loaf Writers' Conference Fellowship, Rice University's Parks Fellowship, and a Houston Arts Alliance grant. She is an Assistant Professor of Creative Writing at St. Edward's University in Austin, TX.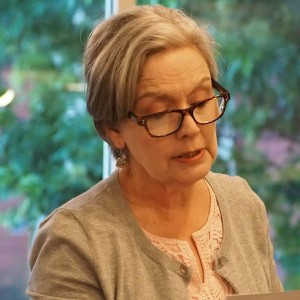 Workshop leader Robin Davidson is a poet, translator, and professor of English at the University of Houston- Downtown. She is author of two poem chapbooks, Kneeling in the Dojo and City that Ripens on the Tree of the World, and the collection, Luminous Other, recipient of The Ashland Poetry Press's 2012 Richard Snyder Memorial Publication Prize. Her poems and translations have appeared in numerous journals and anthologies, including 91st Meridian, AGNI, Gulf Coast, Literary Imagination, the Paris Review, Poet Lore, Tampa Review, and Words Without Borders, as well as the Polish journal Fraza and the newly released anthology of Polish women poets, Scattering the Dark, edited by Karen Kovacik. She is co-translator with Ewa Elżbieta Nowakowska of The New Century: Poems by Ewa Lipska (Northwestern University Press), and is completing a second volume of translations of Lipska's recent Droga pani Schubert/Dear Mrs. Schubert poems, She has received, among other awards, a Fulbright professorship at the Jagiellonian University in Kraków and an NEA translation fellowship. Davidson is a member of Calypso Editions, an artist-run, cooperative literary press and currently serves as Poet Laureate for the City of Houston.