2019 Speaker Bios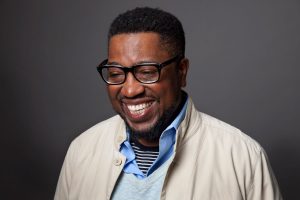 Major Jackson is the author of four collections of poetry: Roll Deep; Holding Company; Hoops; and Leaving Saturn, which was awarded the Cave Canem Poetry Prize and was a finalist for the National Book Critics Circle Award in Poetry. His poems and essays have appeared in AGNI, American Poetry Review, Callaloo, The New Yorker, Ploughshares, Poetry, Tin House, and in Best American Poetry. He is a recipient of a Pushcart Prize, a Whiting Writers' Award, and has been honored by the Pew Fellowship in the Arts and the Witter Bynner Foundation in conjunction with the Library of Congress.
Marie Howe is the author of four volumes of poetry, Magdalene: Poems; The Kingdom of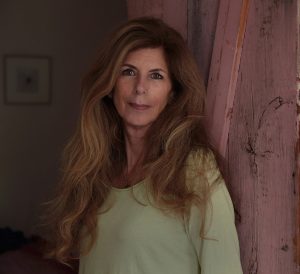 Ordinary Time; The Good Thief; and What the Living Do, and she is the co-editor of a book of essays, In the Company of My Solitude: American Writing from the AIDS Pandemic. Her poems have appeared in The New Yorker, The Atlantic, Poetry, Agni, Ploughshares, Harvard Review, and The Partisan Review, among others. She has been a fellow at the Bunting Institute at Radcliffe College and a recipient of NEA and Guggenheim fellowships, and Stanley Kunitz selected Howe for a Lavan Younger Poets Prize from the American Academy of Poets. In 2015, she received the Academy of American Poets Poetry Fellowship, which recognizes distinguished poetic achievement. From 2012-2014, she served as the Poet Laureate of New York State.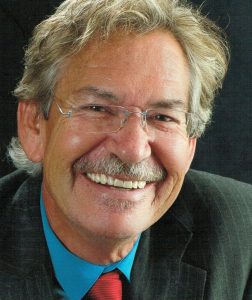 Benjamin Alire Sáenz is a poet, a writer of fiction (young adult and adult) and children's books. He is also a respected painter. His work has won him wide acclaim and an international audience. He has authored ten novels and two collections of short stories, the latest of which—Everything Begins and Ends at the Kentucky Club—won a Lambda Literary Award and the PEN Faulkner Award for Fiction in 2013 (the first Latino to have won the award). His work in poetry has won him a Stegner Fellowship at Stanford University, An American Book Award, and A Lannan Poetry Fellowship. His acclaimed Young Adult novel, Aristotle and Dante Discover the Secrets of the Universe (Simon & Schuster) has been translated into 19 languages and was awarded The Stonewall Award, The Pura Belpre Award, A Prinz Honor Book Award, a Lambda Literary Award, and the Prix des Incorruptibles (France). This year Clarion published his newest Young Adult novel The Inexplicable Logic of My Life to much acclaim. The Last Cigarette on Earthis his seventh collection of poetry.
Vievee Francis is the author of three books of poetry: Blue-Tail Fly (Wayne State University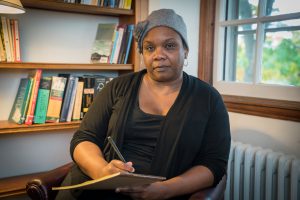 Press, 2006), Horse in the Dark (winner of the Cave Canem Northwestern University Poetry Prize for a second collection, Northwestern University Press, 2016) and Forest Primeval (winner of the Hurston Wright Legacy Award and the 2017 Kingsley-Tufts Poetry Award). Her work has appeared in numerous print and online journals, textbooks, and anthologies, including Poetry, Best American Poetry 2010, 2014, 2017, and Angles of Ascent: A Norton Anthology of Contemporary African American Poetry. She has been a participant in the Cave Canem Workshops, a Poet-in-Residence for the Alice Lloyd Scholars Program at the University of Michigan, and teaches poetry writing in the Callaloo Creative Writing Workshop (USA, UK, and Barbados). In 2009 she received a Rona Jaffe Writer's Award, and in 2010, a Kresge Fellowship. She serves as an associate editor of Callaloo and an associate professor of English and Creative Writing at Dartmouth College in Hanover, NH.
Forrest Gander is a writer, translator, and editor of several anthologies of writing from Spain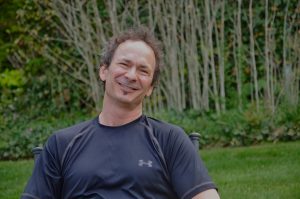 and Mexico. Be With, Gander's most recent collection, was longlisted for the 2018 National Book Award. His 2011 poetry collection Core Samples from the World was a finalist for both the Pulitzer Prize and the National Book Critics Circle Award. His other books include two novels, As A Friend and The Trace; the poetry collections Be With, Eye Against Eye, Torn Awake, Science & Steepleflower; and the essay collection Faithful Existence: Reading, Memory & Transcendence. Gander's essays have appeared in The Nation, The Boston Review, and the New York Times Book Review. He is the recipient of fellowships from the Library of Congress, the National Endowment for the Arts, the Guggenheim, Howard, United States Artists, and Whiting Foundations.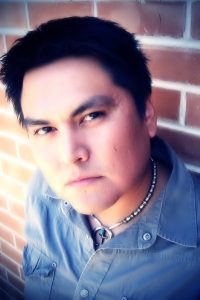 Sherwin Bitsui is the author of three collections of poetry, Dissolve, Flood Song, and Shapeshift. He is the recipient of a Whiting Award, an American Book Award, and the PEN Book Award. His poems have appeared in Narrative, Black Renaissance Noir, American Poet, The Iowa Review, LIT, and elsewhere. He is Diné of the Todí­ch'ii'nii (Bitter Water Clan), born for the Tlizí­laaní­ (Many Goats Clan), and has received fellowships from the Lannan Foundation and the Native Arts & Culture Foundation.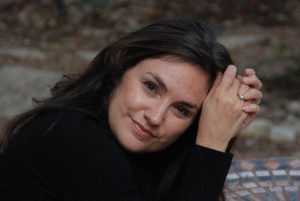 Born in Mexico City and raised in Texas, Natalia Treviño learned English from Bert and Ernie on Sesame Street. She is the author of Lavando La Dirty Laundry (Mongrel Empire Press, 2014), which was a finalist for several awards, including the International Rubery Award. Her new collection, VirginX (2018),  was a finalist for the Finishing Line Press Open Chapbook Contest. Her poems have won the Alfredo Cisneros de Moral Award, the Wendy Barker Creative Writing Award, the Dorothy Sargent Rosenberg Poetry Prize, the San Antonio Artist Foundation Literary Prize, and the Medana Literary Award at the Ditet e Naimet  International Poetry Festival in Macedonia. She is a Professor of English at Northwest Vista College and on the Ad Hoc Advisory Board of the Macondo Writers Workshop.
PURE GRASS . . . an experience with Walt Whitman's Leaves of Grass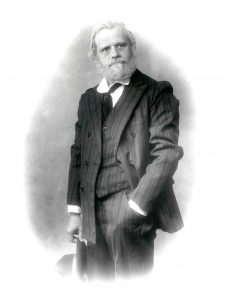 The late Minnesota poet Bill Holm once said of PURE GRASS, Bruce Noll doesn't really perform Walt Whitman . . he summons him. In a dark room he lets Walt talk his poems, and after an hour, an eerie and lovely thing happens: Walt is alive in a room in the Midwest, reminding us of why we love him and what he tells about America.
Bruce Noll was raised in Monticello, Minnesota, where he graduated from high school. Nine years later in 1970 he first edited together PURE GRASS from selections of Whitman's Leaves of Grass in Vermont. Several years later, he received a grant from the South Dakota Arts Council. Before long, he was moving among the surrounding states. To date, he has taken his Whitman to China, Italy, Portugal, Iceland and South Korea and 27 of the U.S. states. Noll moved to New Mexico 20 years ago and is retired from the University of New Mexico. He has been with the New Mexico Humanities Chautauqua Council for 16 years.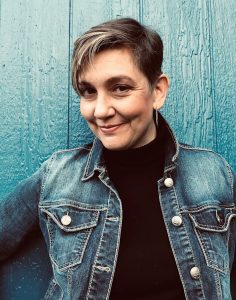 Workshop leader Laura Van Prooyen's second collection of poems, Our House Was on Fire (2015), nominated by Philip Levine, was awarded the McGovern prize from Ashland Poetry Press. She is also author of Inkblot and Altar (Pecan Grove Press 2006), and her poems have appeared The American Poetry Review, Boston Review, and Ploughshares, among others. Van Prooyen teaches in the Low-Res Creative Writing MFA Program at Miami University in Oxford, Ohio.
Octavio Quintanilla is the author of the poetry collection, If I Go Missing (Slough Press, 2014) and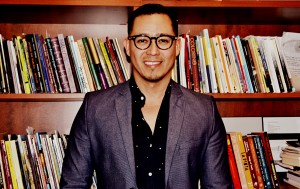 the 2018-2020 Poet Laureate of San Antonio, TX. His poetry, fiction, translations, and photography have appeared, or are forthcoming, in journals such as Salamander, RHINO, Alaska Quarterly Review, Pilgrimage, Green Mountains Review, Southwestern American Literature, The Texas Observer, Existere: A Journal of Art & Literature, and elsewhere. Reviews of his work can be found at CutBank Literary Journal, Concho River Review, San Antonio Express-News, American Microreviews & Interviews, Southwestern American Literature, Pleiades, and others. You can check out his Frontextos (visual poems) in Gold Wake Live, Newfound, Chachalaca Review, Chair Poetry Evenings, Red Wedge, The Museum of Americana, and Twisted Vine Literary Arts Journal. A series of Frontextos are forthcoming in Tapestry, housed at Texas A&M University-Kingsville. His visual work has been exhibited at the AllState Almaguer art space in Mission, TX and at the Weslaco Museum. He holds a Ph.D. from the University of North Texas and is the regional editor for Texas Books in Review and poetry editor for The Journal of Latina Critical Feminism. Octavio teaches Literature and Creative Writing in the M.A./M.F.A. program at Our Lady of the Lake University in San Antonio, Texas. Check out his website: octavioquintanilla.com or find him on Instagram @writeroctavioquintanilla & Twitter @OctQuintanilla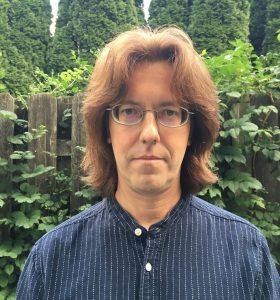 Workshop leader Lucas Jacob is a writing teacher, tutor, mentor, and administrator with over 20 years' experience in K-12 schools. As a writer, he has won awards including the Gival Press Tri-Language poetry prize and the Houston Poetry Festival's Lucille Johnson Clark Award. His first full-length poetry collection, a finalist for Eyewear Publishing's Beverly Prize, is forthcoming in 2019; in 2015, Anchor & Plume published his chapbook A Hole in the Light. His poetry and prose have appeared or are forthcoming in journals including Southwest Review, Hopkins Review, Valparaiso Poetry Review, and RHINO. As an educator, he had the privilege of serving as a Fulbright Teacher-Exchange Fellow in Budapest, Hungary.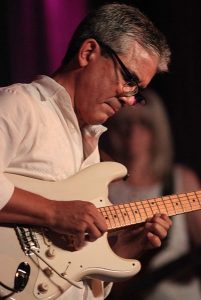 Long a fixture on the Austin music scene, Glenn Rexach has been a first call guitarist for decades. His performing credits include: jazz sax great Eddie Harris, Buddy Emmons, Phil Baugh, the Creative Opportunity Jazz Orchestra, Brannen Temple's Atomic Soul, Just Released, Helen Sung, Jr. Medlow and the Bad Boys, Eliza Gilkyson, Dr. James Polk, Tony Campise, Hank Hehmsoth, violin and oud virtuoso Simon Shaheen, La Tribu, Tamere, Orchesta Tropicante, Jazz P.R., the Samba Police, Paul Peress, Strings Attached, Gary Clark Jr., Carolyn Wonderland, and many others. Glenn is a long time member of the Austin Jazz Workshop, which brings jazz performances into over 100 elementary schools every year in Austin and surrounding communities. He is also a guitar instructor at the Austin School of Music, and has taught private lessons at St. Stephens Academy. He performs every Sunday at Bannockburn Baptist Church and at Bethany Lutheran Church. He currently has 3 recordings under his own name, RoundTrip (out of print), Living Joe to Joe, and the group's 2016 release, PanaRican.