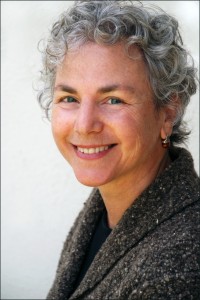 Ellen Bass's poetry includes Like A Beggar (Copper Canyon Press, 2014), The Human Line (Copper Canyon Press, 2007), and Mules of Love (BOA, 2002), which won the Lambda Literary Award.  She co-edited (with Florence Howe) the groundbreaking No More Masks! An Anthology of Poems by Women (Doubleday, 1973). Her work has frequently been published in The New Yorker, The American Poetry Review, The New Republic, The Progressive, The Kenyon Review, Ploughshares, The Sun and many other journals. Among her awards for poetry are a Pushcart Prize, the Elliston Book Award, The Pablo Neruda Prize from Nimrod/Hardman, the Larry Levis Prize from Missouri Review, and the New Letters Prize. Her nonfiction books include Free Your Mind: The Book for Gay, Lesbian and Bisexual Youth(HarperCollins, 1996), I Never Told Anyone: Writings by Women Survivors of Child Sexual Abuse (HarperCollins, 1983) and the best-selling The Courage to Heal: A Guide for Women Survivors of Child Sexual Abuse (HarperCollins, 1988, 2008). She teaches poetry in the MFA program at Pacific University.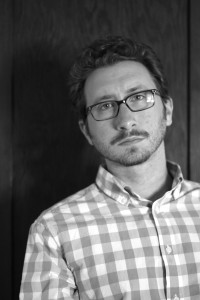 Malachi Black is the author of Storm Toward Morning (Copper Canyon Press, 2014).  His poems have appeared in AGNI, The American Poetry Review, Boston Review, Poetry, and Ploughshares, among other journals, and in several recent anthologies, including in Before the Door of God:  An Anthology of Devotional Poetry (Yale U.P., 2013).  The recipient of a number of awards and fellowships, Black is Assistant Professor of English and Creative Writing at the University of San Diego.
Richard Blanco is the author of the memoirs The Prince of Los Cocuyos: A Miami Childhood and For All of Us, One Today: An Inaugural Poet's Journey; the poetry chapbooks One Today and Boston Strong; and the poetry collections Looking for the Gulf Motel, Directions to the Beach of the Dead, and City of a Hundred Fires. In 2013, Blanco was chosen to serve as the fifth inaugural poet of the United States, becoming the youngest, first Latino, immigrant, and openly gay writer to hold the honor. His poems have appeared in countless literary journals and anthologies, including Best American Prose Poems and Ploughshares. Blanco has received numerous honors for his writings and performances, including an honorary doctorate from Macalester College and being named a Woodrow Wilson Visiting Fellow. He is currently collaborating with renowned illustrator Dav Pilkey on a children's book of his poem One Today.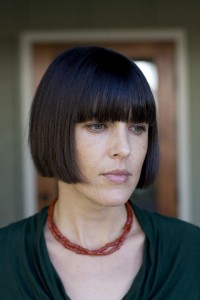 Carrie Fountain's poems have appeared in The American Poetry Review, Poetry, and Tin House. Her first collection, Burn Lake, was a winner of the 2009 National Poetry Series Award and was published by Penguin in 2010. Her second collection, Instant Winner, will be published by Penguin in 2014. She is writer-in-residence at St. Edward's University in Austin, Texas, where she lives with her husband, playwright Kirk Lynn, and their two children.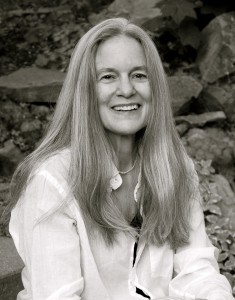 Sharon Olds is the author of eight volumes of poetry. Her poetry, says Michael Ondaatje, is "pure fire in the hands," and David Leavitt in the Voice Literary Supplement describes her work as "remarkable for its candor, its eroticism, and its power to move." With sensuality, humor, sprung rhythm, and remarkable imagery, she expresses truths about domestic and political violence, sexuality, family relationships, love, and the body. Often compared to "confessional" poets, she has been much praised for the courage, emotional power, and extraordinary physicality of her work. A reviewer for The New York Times hailed her poetry for its vision: "Like Whitman, Ms. Olds sings the body in celebration of a power stronger than political oppression."
Born in San Francisco, Sharon Olds studied at Stanford University and Columbia University. Her numerous honors include a National Endowment for the Arts grant; a Guggenheim Foundation Fellowship; the San Francisco Poetry Center Award for her first collection, Satan Says (1980); and the Lamont Poetry Selection and the National Book Critics Circle Award for The Dead and the Living (1983). Her other books of poetry are Strike Sparks: Selected Poems 1980-2002 (2004), Blood,Tin, Straw (1999), The Gold Cell (1997), The Wellspring (1995), and The Father (1992). Her poetry has appeared in The New Yorker, The Paris Review, Poetry, The Atlantic Monthly, and The New York Times. Named New York State Poet Laureate (1998– 2000), Olds teaches graduate poetry workshops at New York University (now in it's 21st year) and the writing workshop she helped found at a 900-bed state hospital for the severely disabled. She is a Chancellor of the Academy of American Poets and a member of the American Academy of Arts and Science. Her poetry collection, One Secret Thing, was a finalist for the T. S. Eliot Prize & the Forward Prize. Her most recent collec- tion, Stag's Leap (2012), was named one of Oprah's Favorite Reads of 2012 and won the T.S. Eliot Prize, and also the 2013 Pulitzer Prize for Poetry. In 2014, Sharon Olds was awarded the Donald Hall-Jane Kenyon Prize in American Poetry. Sharon Olds lives in New York City.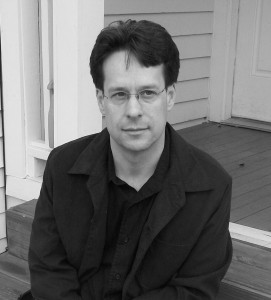 Kevin Prufer is the author of six books, most recently Churches (Four Way Books, 2014), In a Beautiful Country (Four Way, 2011; a Rilke Prize finalist), and National Anthem (Four Way, 2008; named one of the five best poetry books of the year by Publishers Weekly).  He's also edited several anthologies, including New European Poets (Graywolf, 2008), New Young American Poets (Illinois, 2000), and the forthcoming Into English (Graywolf, 2016; w/Martha Collins).  The recipient of several Pushcart prizes and Best American Poetry selections as well as grants from the National Endowment for the Arts and the Lannan Foundation, he is Professor in the Creative Writing Program at the University of Houston.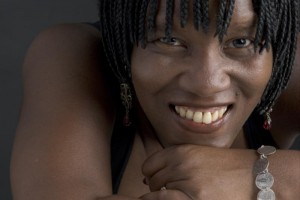 Patricia Smith is the author of six critically-acknowledged volumes of poetry, including Shoulda Been Jimi Savannah, winner of the 2013 Lenore Marshall Poetry Prize from the Academy American Poets and finalist for the William Carlos Williams Award from the Poetry Society of America; Blood Dazzler, a National Book Award finalist; Teahouse of the Almighty, a National Poetry Series winner (all from Coffee House Press); Close to Death and Big Towns, Big Talk (both from Zoland Books), and Life According to Motown, just released in a special 20th anniversary edition (Tia Chucha Press). She also edited the crime fiction anthology Staten Island Noir. Her contribution to the that anthology, the story "When They Are Done With Us," won an award from Mystery Writers of America and was published in Best American Mystery Stories.
Her work has appeared in Poetry, The Paris Review, Granta, Tin House, TriQuarterly, Gulf Coast and many of journals, and in dozens of groundbreaking anthoogies—including Best American Poetry, Best American Essays, Villanelles, The Incredibly Sestina Anthology and Angles of Ascent: A Norton Anthology of Contemporary African-American Poetry. She is the recipient of two Pushcart Prizes, for her poems "The Way Pilots Walk" and "Laugh Your Troubles Away!"  She is a Cave Canem faculty member, a professor of English at CUNY/College of Staten Island and a faculty member of the Sierra Nevada MFA program.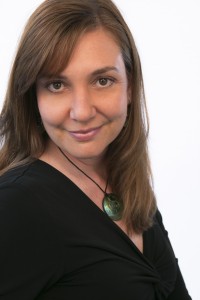 Laura Van Prooyen's second collection of poems, Our House Was on Fire, nominated by Philip Levine, was awarded the McGovern prize from Ashland Poetry Press and will be published in 2015. She is also author of Inkblot and Altar (Pecan Grove Press 2006), and her poems have appeared The American Poetry Review, Boston Review, and Ploughshares, among others. Van Prooyen teaches creative writing at Henry Ford Academy: Alameda School for Art + Design in San Antonio, TX.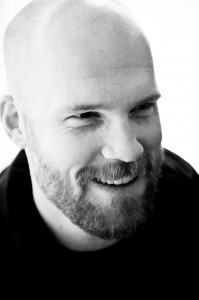 Michael McGriff is a poet, fiction writer, and essayist. His work has appeared in The New York Times, Poetry London, Tin House, The Believer, American Poetry Review, and on NPR's Weekend Edition. His most recent book is Our Secret Life in the Movies, a short story collection co-authored with J. M. Tyree. He lives in Austin, Texas.